Avocado Feta Salad
Katerina Petrovska's recipe of avocado, feta cheese, tomato, red onion, and parsley makes a chunky, savory, delicious salad and/or salsa. Serve with chips or on crunchy bread as a salsa, or directly-to-mouth as a salad.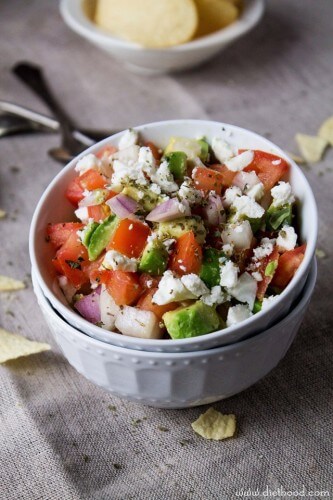 Click on the image below to get Katerina's recipe from diethood.com
Recipe and image by Katerina Petrovska of diethood.com
MF&L Staff at Maine Food & Lifestyle magazine.