Simple Woods Scramble
This delicious and nutritious meal idea comes to us courtesy of author Tom Seymour from his new book Wild Plants of Maine, A Useful Guide. Tom is the author of several books on angling, foraging, and hiking in Maine as well as being a regular columnist for Maine Food & Lifestyle magazine. Read his latest column, "Wild Edibles," on our TOC page.
It's time for hen of the woods mushrooms in Maine. Read Tom's book, and also check out our friend Leslie Land's blog, for more fine foraging information!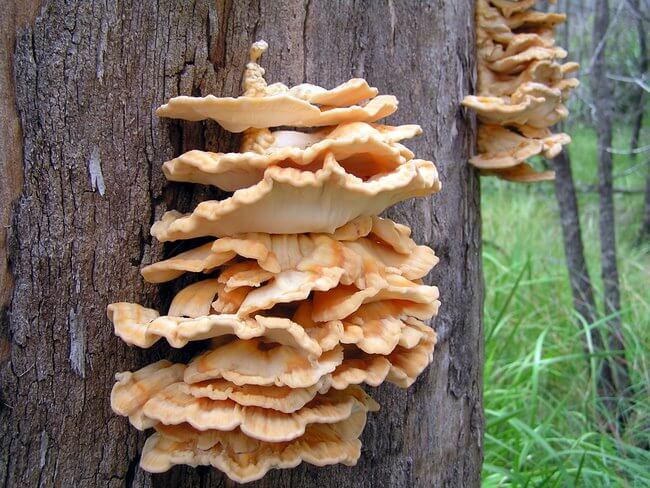 Simple Woods Scramble
Tom Seymour, Wild Plants of Maine, A Useful Guide
1-2 Tablespoons canola or olive oil
½ cup mushrooms chopped (hen of the woods or chicken of the woods)
½ cup sliced scallions
½ medium onion, minced
5 eggs, beaten (whole or whites only or combination of whites and yolks)
¼ cup Swiss cheese, shredded
Salt and pepper to taste
Heat oil then add mushrooms, scallions, and onions. Cook at medium-high heat until mushrooms release their liquid. Turn heat down to medium then add eggs, stirring slowly but constantly until eggs are nearly set. Add cheese. Continue to stir and cook for another minute. Salt and pepper to taste. Serve immediately.
Serves 2.